MOVENA-Group-Introduction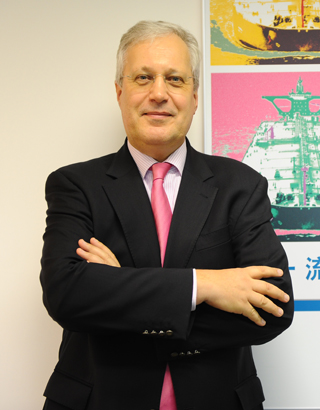 MOVENA GROUP consists of companies in Germany and Asia/Pacific.
Movena GmbH was founded 2011 in Bremen/Germany. Affiliated companies are located in Shanghai/PR China (Movena Maritime Consulting and Services (Shanghai) Co. Ltd.; "MMCS") and in Busan/South Korea (Movena Korea Co., Ltd.).
MMCS is a wholly owned foreign enterprise (WOFE) based on German individuals' shares.
All MOVENA GROUP companies are managed by local and international senior maritime and certification experts with global ship classification and company management expertise.
MOVENA provides management consulting mainly to maritime stakeholders. We are specialized on ship classification, cruise technologies (from conceptual design to construction supervision; "M-OCEAN"), industrial certification, renewable energy (LAES – liquid air energy storages) and related industrial services. Our excessive technical competence includes services such as engineering, ship hull lines optimisation (partner of Patented Lindinger Hull), plan approval for ship classification, ship new building design and supervision, inspection of ships in service and certification activities.
Together with experienced industry partners we have established the "M-OCEAN NETWORK ALLIANCE" for supporting cruise and passenger vessel/RoPax investors and shipyards with services for engineering, procurement and construction ("EPC-S"). Founding network partners include CombiTrade, Intelligent Docks, Loewe Marine, MOVENA/M-OCEAN CRUISE TECHNOLOGY and others.
M-OCEAN is the lead project management organisation for the whole NETWORK ALLIANCE. Together, we deliver tailor-made solutions for cruise technology from conceptual design and detailled design to procurement (or procurement support) and construction supervision ("EPC-S") under one roof.
MOVENA GROUP has a track record and experience with important IACS societies, international ship owners and ship yards in Europe, Middle East, Asia (mainly China, South-Korea and Japan), North America.
We offer access to a unique new view on ship hull optimisation with our exclusive partner "LR Shipdesign"/"Lindinger Patented Hull".
Please check our NEWS.
Please find our Movena Group presentation here: MOVENA Group Introduction